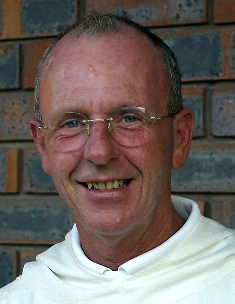 Name: Allan Hornery
MARA number: 0961304
Fr. Allan Hornery is well renowned for his diverse roles within many communities of NSW. Allan is a highly respected Priest, Counsellor, and Immigration Advisor for a Federal Member of Parliament, past Deputy Chair of the Board of Management for the Liverpool Migrant Resource Centre and a Migration Agent for Just Legal Solicitors, Barristers and Immigration and Shada Migration and Education Services.
In his early years, he took on a journey of spiritual enlightenment and joined a religious congregation where he spent twelve happy years of prayer, study, and teaching. This led him onto roles as Principal in schools of the Diocese of Bathurst, Wollongong and in the city of Sydney. Through his achievements, Allan was then appointed as a member of the NSW Disadvantaged Schools Commission for NSW and Educational Consultant for the Diocese of Wollongong.
In 1981 Allan decided to study for the Catholic Priesthood and was ordained to the Catholic Priesthood in December 1987. He was appointed as Director of Catholic Media, was a broadcaster on radio with a talk back program, wrote scripts for both radio and television and during this time studied for his Diploma of Media as well as managed Parishes and schools. He also held many posts in Chaplaincy to Hospitals and Nursing homes. In 2007 he decided to again take a different path and resigned from active parish Ministry to pursue the world at large and take on new ministry challenges.
Counselling has always been Allan's passion. Allan possesses over thirty years' experience as a counsellor assisting people and migrants of all nationalities through difficult times of separation, death, grief, marriage, drugs, alcohol and life counselling. With his relentless passion to help others, it had come with no surprise that he took the path as migration Agent to assist and reunite families, partners and refugees with a temporary or permanent visa to Australia.
Australia's migration system changes frequently and can be complex and confusing. As an experienced registered migration agent bound by the Code of Conduct, Allan can confidently guide you through the migration system and provide you with the advice and assistance you need. Please feel free to contact Allan by telephone or email to arrange an initial consultation. If you are unable to attend an initial consultation in person, a telephone conference can be arranged.
Credentials: Post.Grad.Mig.Law & Prac., Dip.Ed, Dip Counselling, Cert IV, Training & Assessment, Dip.Media.
Business name: A4MIGRATION
Business address: 4 SEPTIMUS AVE
PUNCHBOWL NSW 2196
Australia
Email address :allan@a4migation.com.au
Phone: 61 4 07287132
---