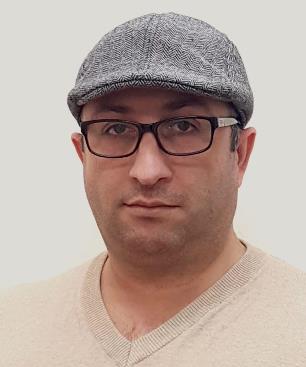 Name: Ryan Raygan
MARA number: 1573175
Ryan Raygan is a registered migration agent and the Managing director/Principal of Immigration Services. He holds a Graduate Certificate in Australian Migration Law and Practice from Victoria University, a Bachelor Degree of Economics and a Master of Professional Accounting from University of South Australia. Currently studying Juris Doctor in Flinders University.
He's an expert in his field to work as a migration agent as he has hundreds of successful clients in obtaining their visa especially in Business, Protection and Partner Visas.
He has multilingual and multicultural skills (English, Persian and Dari) he has high level of written and verbal communication ability as well as personal & interpersonal including the capacity to liaise, negotiate and advocate.
He has been involved in the migration profession for a few years. Working in the migration profession is extremely rewarding for him as make him able to assist people to live their dream of a better life in Australia.
His most significant achievement is work with the charity organisations such as Anglicare SA, St Vincent de Paul Society and The Salvation Army Australia.
His past experiences as a confident and multi skilled accountant with effective knowledge which being involved for more than 10 years in a wide range of professional services including applicable skills and abilities in different Industries has enabled him to best use his education, skills and experience in his career.
He is a qualified person who has worked in various practice areas including commercial, human rights and immigration law. Ryan Raygan has extensive experience in the establishment and ongoing management of migration programs. As an advisor to Business clients he provides strategy, innovative solutions and risk awareness advice to businesses with a view to driving efficiency and adding value.
Business name: IMMIGRATION SERVICES PTY LTD
Business address: Ground Floor 83 Currie Street
ADELAIDE SA 5000
Australia
Phone: 0061 8 72305993
Fax: 0061 8 72305993
Website: www.immiservices.com.au
Email address: info@immiservices.com.au
---