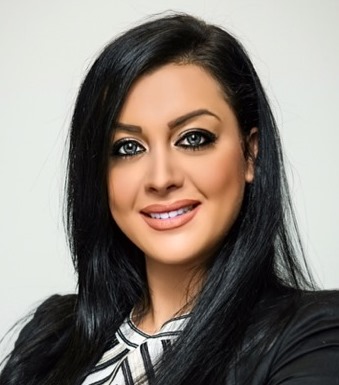 Name: Sepideh Agahi
MARA Number: 1570512
Sepideh Agahi is admitted as Solicitor and Barrister of the Supreme Court of Victoria and a Registered Migration Agent with MARA .
She is a Solicitor at Kabo Lawyers and practising as a Migration Lawyer and specialising in Business Visas and dealing with commercial matters.
She was a Solicitor at Monaco Lawyers and previously worked as a Corporate Legal Practitioner at Lombard House. She was also founder of Migration Australia Group.
Her Education and Qualification includes:
• Bachelor of Laws, Deakin University of Melbourne;
• Bachelor of Commerce / Accounting, Deakin University of Melbourne;
Sepi was the only person in history of Deakin University who fast tracked and shortened duration of her studies by three years as Vice-Chancellor of the University said.
In addition she has many certificates such as:
• Diploma in Accounting, Banking and Finance;
• Diploma in Business Management;
• Successful Completion of Immigration Essential for Lawyers;
• Graduate Diploma in Legal Practice and Advocacy; Leo Cussen Centre for Law
Sepi practices in diverse areas of law including but not limited to:
• Immigration law;
• Commercial and Corporate law;
• Commercial litigation;
• Civil litigation;
• Property law.
Her professional memberships includes:
• Registered Migration Agent with (MARA) (MARN- 1570512);
• Member of Migration Institute of Australia (MIA);
• Certified Member of Migration Alliance (MA);
• Member of Australia Iran Migration Consultants Association (AIMCA).
She has high level of knowledge of immigration law and is proficient in all aspects of the migration process, from the initial stages of identifying the desired visa to completion.
She is able to provide commercial agreements for clients undertaking strategic projects, and advising investors on contracts among other skills such as drafting legal documents.
Having lived in Iran, United State, and Australia, Sepi possesses a truly unique multi-cultural background. Her excellent communication skills and ability to integrate with clients of various cultures is implemented daily given her diverse client base.
She is also fluent (speaking & writing) in English and Farsi (Persian).
Business name: Agahi Lawyers – Kabo Lawyers
Business address: Level 5
100 Collins Street
MELBOURNE VIC 3000
Australia
Email address :sepid.agahi@gmail.com
Phone: 0470 323 202
---