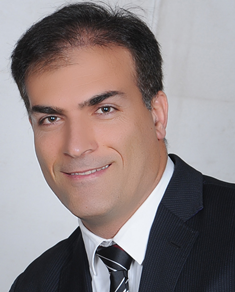 Name: Sirous Ahmadi
Mara number: 0854826
Dr Ahmadi is the director of Australia Iran Migration Consultants Association and is the General Manager and Principal Migration Agent at Go To Australia Migration Agency . He has gone through the whole process of becoming a permanent resident and citizen of Australia starting on a student and completing on a skill visa. This in itself has given him a good understanding of how the system works.
After finishing his PhD studies at the University of Sydney, Dr Ahmadi completed his postgraduate degree in Australian Migration Law at Australian National University and officially became a registered migration agent in Australia in 2008. Dr Ahmadi is also registered in New Zealand as a licensed Immigration Advisor since 2012 .
Through his work as a migration agent, he has assisted hundreds of clients in obtaining their skill, business, protection, student, tourist, partner, child, relative, carer and parent visas. The fact that he has had to represent clients for such a veracity of visas, has urged him to stay up to date with the immigration news and executive or legislative changes at all time.
A Bachelor degree in Nursing , a Masters degree in Sports physiology, a partially completed Master degree in international law, a PhD in Sports Medicine, and a Postgraduate Diploma in Australia immigration law in addition to many certificates such as financial managements, business consultancy, ICT related courses and more has equipped Dr Ahmadi with a solid and multidisciplinary educational background because of which he has been able to fully understand and represent clients with different professional background. In addition to many non academic articles that he has written or spoken through different medias, Dr Ahmadi has written a book and several papers which have been published in high ranking ISI journals. He has pursued his academic ambitions after his PhD studies, by becoming an honorary post doctoral fellow at the University of Sydney for 3 years. He is still participating in some academic research activities in collaboration with other scientists in his field. Dr Ahmadi is also a scientific reviewer for several international journals.
He is fluent in both English and Farsi and functionally understands Arabic.
Business name: Go To Australia
Business address: Suite 708, Level 7,
159-175 Church St,
PARRAMATTA NSW 2150
Australia
Website: www.visayab.com
Email: info@visayab.com
Phone: 61 2 96591694
---