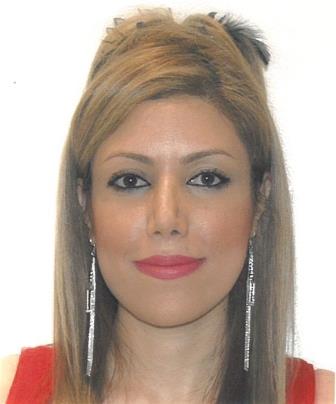 Name: Soodabeh Haririzadeh
MARA number: 1687507
Soodabeh is a Registered Migration Agent and a member of Migration Alliance. She has over 18 years of work experience locally and internationally including working at the British and Australian Embassy.
Soodabeh has a Bachelor in English Language Translation, a Master's Degree in Industrial Management and has completed the Postgraduate Certificate in Immigration Law at the Victoria University (VU). She is also a NAATTI Accredited Translator from English into Persian) and fluent in English and Persian languages.
She is dedicated to assist people who want to migrate to Australia to find the best, easiest and quickest way. She can provide immigration services for different visa programs including Skilled, Business, family and Student Visas.
Business name: Soodabeh Haririzadeh
Business address: 4th Floor,7A/32, Golzar 9 St.
Hejrat St. Payambar Markazi St.
Tehran 1473653698 Iran
Email address : haririzadeh@gmail.com
Phone:+ 98 21 4496 7825
Website: www.takvisa.com
---