Tejaskumar Kantilal Patel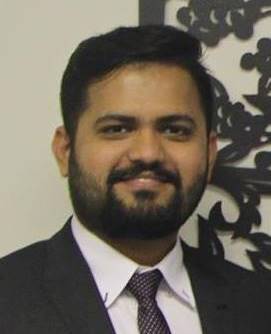 Name: Tejaskumar Kantilal Patel
MARA number: 1688211
Tejaskumar Patel is a one of the key migration agent in Aussizz Group - Migration and Education Consultants who is currently based in Adelaide. As an Australian Registered Migration and Education Agent, he hold Masters in Information Technology Management System from University of Ballarat and Graduate Diploma in Migration Law from Victoria University.
Tejas has been attached to Migration industry for over 6 years now with multiple roles across Aussizz Group offices and can speak English, Hindi, Gujarati, Urdu, Punjabi. He is also a qualified Education Counsellor from PIER, ISANA and Education NZ along with certified trainer by Pearson, IELTS and TOEFL iBT.
He has moved to Australia in 2007 to pursue his Bachelor degree in IT and later on completed Master degree in same field as well. Being in charge for Marketing of Aussizz Group, he holds versatile experience in Migration, Marketing, Education and more.
Currently, he is focused on General Skilled Migration and Employer Sponsored Visas for Australian Migration program and catering clients from across the globe from 13 office network in 4 countries.
Tejas Patel is based in Adelaide, South Australia and can assist you with State Migration and Investment opportunities as well.
Business name: Aussizz Group Adelaide
Business address: Level 4, 90 King William Street
ADELAIDE SA 5000
Australia
Phone: 0061 432 869959
Website: www.aussizzgroup.com.au
Email address: tejas.patel@aussizz.com
---